Become a Facebook Fan

Our Purpose, Hopes and Dreams

"Hope is the belief more or less strong, that joy will come, desire is the wish it may come." – Sydney Smith. "Life in a wheelchair doesn't have to be a Spinal Cord Injury Patient's only option after traditional therapies and medicines have gone as far as they can or are willing to go. With great organizations such as Project Walk and programs like it using non-traditional therapies that focus on Active Nervous System Recruitment and Intense Physical Therapy designed to stimulate the nervous system and increase the individuals quality of life whether in mobility or general health. Recovery is a possibility that we see more an more everyday. Unfortunately at @$100 per hour out of pocket, having access to these therapies is the main roadblock between life in a wheelchair and recovery with improved mobility for Spinal Cord Injury Patients. At $25,000-$50.000 per year, per patient for therapy alone that is not covered by insurance, most can not afford the help they need and that is where we try to step in to help with the cost of therapy for our "Dream2Walk Family" and why your support is so needed and appreciated. At The Dream2Walk Foundation with your support, it is our hope to make the desires and dreams of as many S.C.I. patients possible become a reality!
You've Helped Raise…

Our Mission

The Dream2Walk Foundation is a 501(c)(3) tax-exempt non-profit public charity that is focused on Spinal Cord Injury recovery. Our mission is to help Spinal Cord Injury Patients recover from their injuries and learn to walk again. We do this by raising funds in order to award scholarships to Spinal Cord Injury Patients in need of financial assistance at approved recovery based therapy facilities. It is our hope, with your support, to make recovery from Spinal Cord Injuries an attainable Dream for as many Spinal Cord Injury Patients as possible!

Contact Us
Breaking News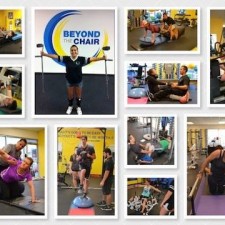 October 10, 2014 /
Comments Off

on Great News for Local Scholarship Recipients, Beyond the Chair is coming to Dallas