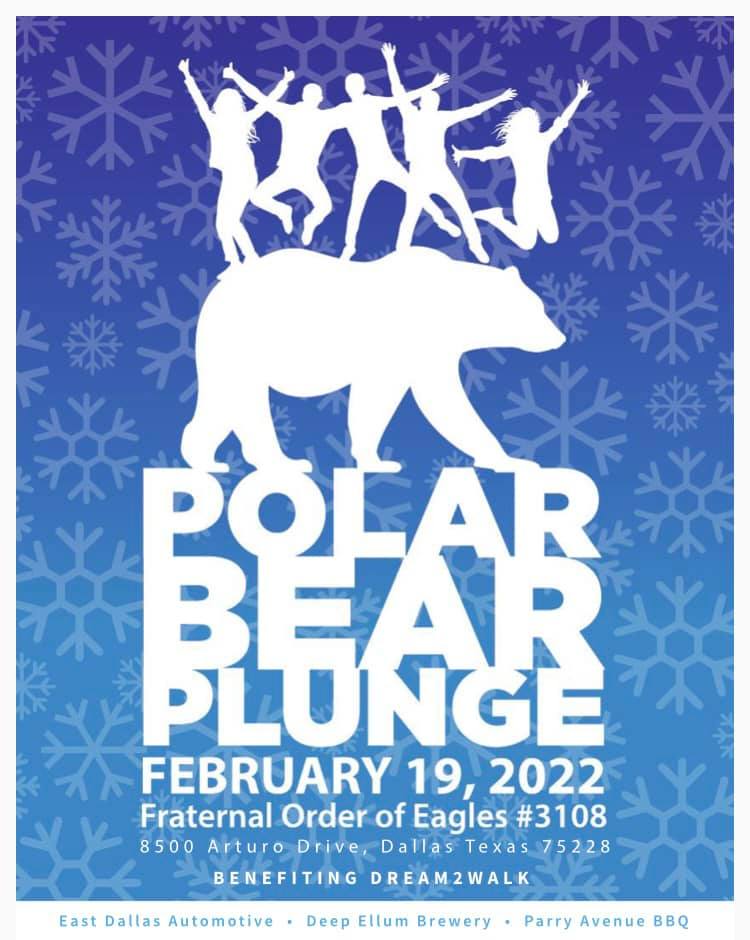 Fraternal Order of Eagles Dallas Annual Polar Plunge will be on Feb 19, 2022 starting at 2pm! $10 for Participants who chose to jump in the cold water!!!!
Participants will receive a goodie bag filled with awesome stuff and 3 free beers from Deep Ellum Brewery!!!!
Raffles, merchandise, silent auction and 50/50 split the pot will also be going on. Live music in the social hall for extra entertainment!!!!
Please make plans to join us. All proceeds will benefit "The Dream2Walk Foundation". Please help us spread the word. The more the merrier!!!!
For more details contact (214) 327-9563 & together we can make a difference!!!!