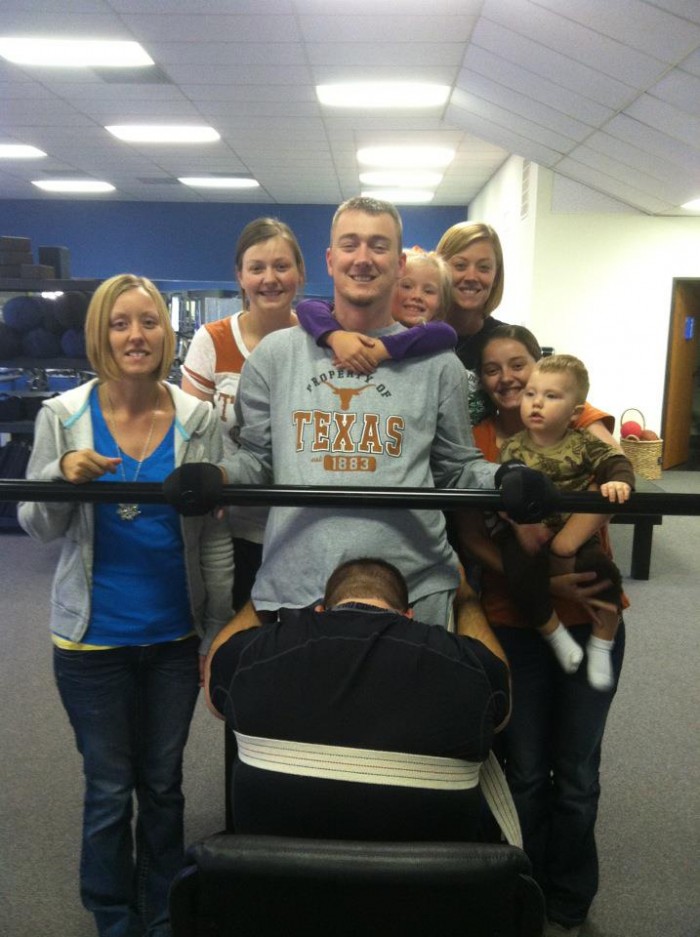 My name is Justin Collier and I am a 26 year old C-6 quadriplegic from Cedar Creek Lake, Texas. I was injured in a diving accident on May 5th 2009. I was 23 when I was injured and working in the Oil Industry traveling the country. It never crossed my mind that something like this would ever happen to me and I was extremely shocked when it did. When the surgeon who repaired my neck told me that I was a quadriplegic and would never move my arms or legs again, it was the worst thing I had ever heard. But with my friends, family and Jesus Christ being in my corner; I stayed positive and knew I would prove my surgeon wrong.
I stayed in ICU for 6 weeks, after which I was discharged and I was placed in a nursing home in Kemp, Texas. I was now able to move my arms but not enough to really do anything. After ten long months in a nursing home with no kind of therapy; I was finally able to receive physical and occupational therapy at Baylor Institute for Rehabilitation (B.I.R.). After two months there I gained a lot of upper body strength and more movement of my arms. Though I was not able to regain any movement in my hands, legs, or feet I was happy with what I learned and accomplished while at B.I.R.
I now knew that there was a second chance at life and just because I was in a chair did not mean I could not make something of myself. I am very fortunate to have what I have after being told by my surgeon that I would have nothing. With my dream now being to walk again I am also very fortunate to have The Dream 2 Walk Foundation in my corner to help me reach my goal. To end, I would just like to say that I now know that "Life Rolls On" and if I P.U.S.H. (Pray Until Something Happens) everyday that I will reach my goal and be back on my feet one day.
With your support and generosity we have been able to grant 75 hours of rehabilitation therapy to Justin at Project Walk Dallas!
Watch the videos below to see Justin at PW Dallas!