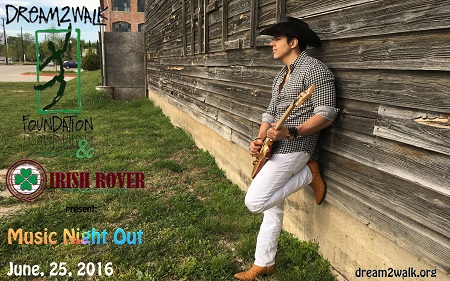 Join us at The Irish Rover in Frisco, T.X. – Good Times, Good Food for a Great Cause!
Come on out all day Saturday June 25, 2016 mention your there to support the Dream2Walk Foundation and 10% of your bill will be donated to help us further our mission to offset the cost of therapy on the road to a better quality of life and recovery from Spinal Cord Injuries!
Music from 7pm-10pm by Jack Mason
( www.jackmasonlive.com ) , we will also have a Silent Auction courtesy of Tyson Sports Fundraising!
Good Times, Good Food for a GREAT CA– USE!